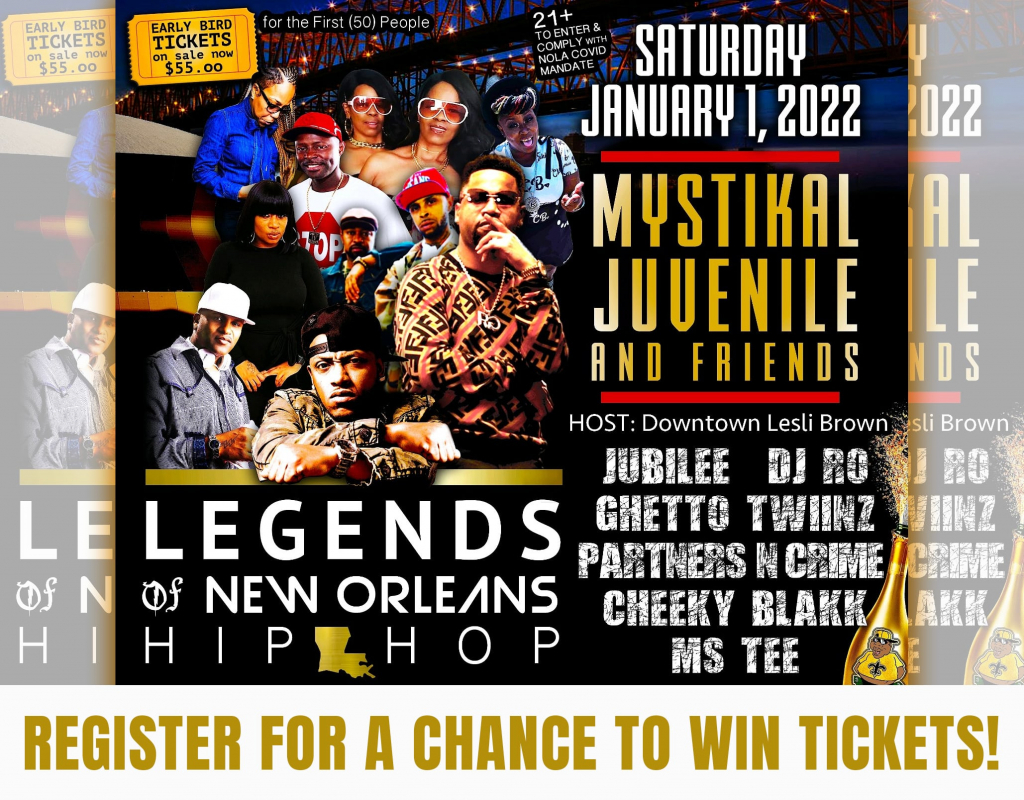 Register for a chance to win tickets to the Legends of New Orleans Hip Hop concert on Saturday, January 1 at the Howlin' Wolf at 907 S. Peters St. in New Orleans…With performances by Mystikal, Juvenile, Jubilee, DJ Ro, Ghetto Twiinz, Partners N Crime, Cheeky Blakk and Ms. Tee…All courtesy of Shaw Management and Max 94.1!
Click HERE To Register!
view contest rules here.